Yes, you will get cumulative data on the performance of your podcast regardless of where it has been distributed. All listens will be tracked and represented on your data analytical dashboard. You can view the listens of your podcast based on:
Total Listens (excluding Spotify)

Day of the week
Episode Performance
Time of the day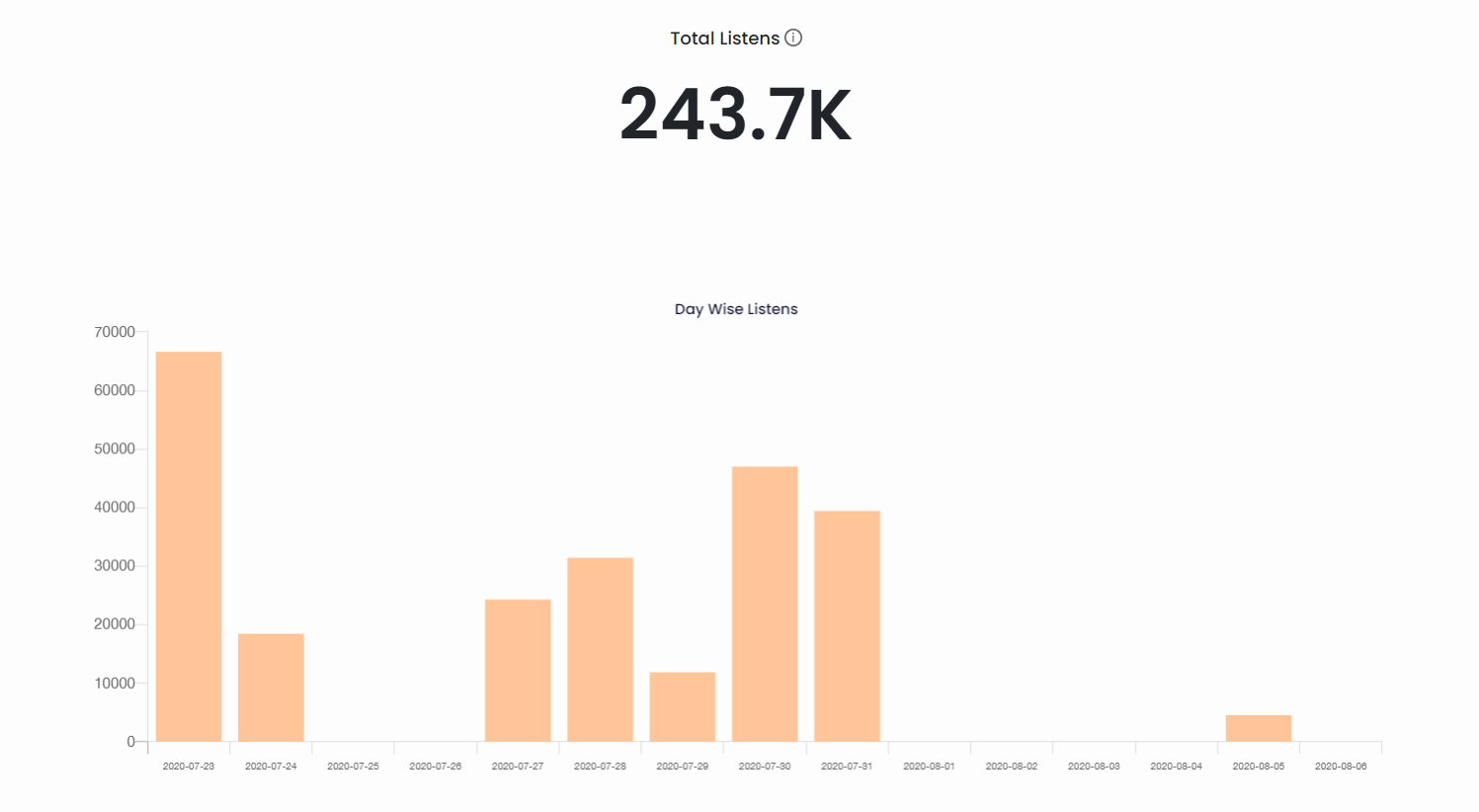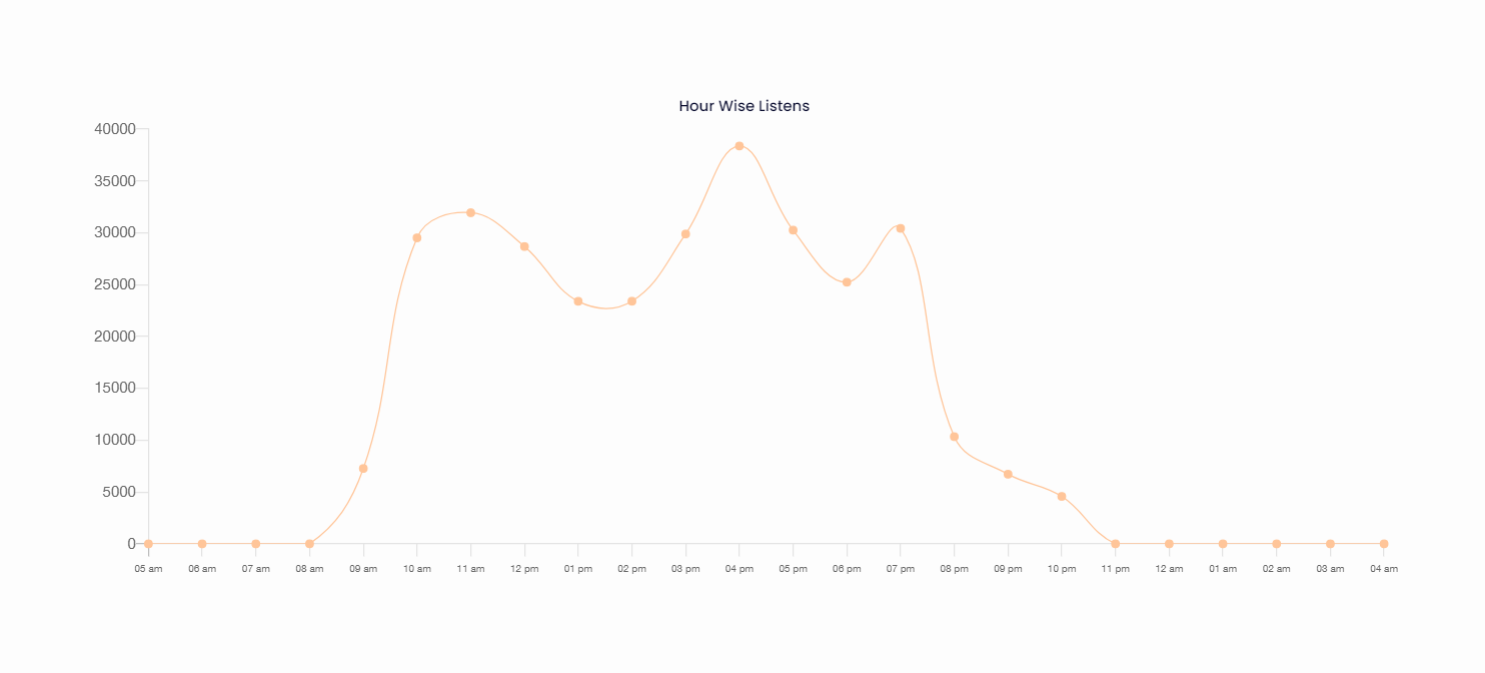 Data presented is of cumulative data from all distributed listening platforms. Your all time total listens will be represented in front on your dashboard.