Migrating your podcast to Hubhopper Studio is a very simple process. This will allow you to switch your podcast hosting platform without losing any of your previous listeners & distribution. Your listeners wouldn't even know the switch had ever happened and can continue listening to their favorite podcast.
Podcast Migration Process
Step 1. Sign up & create an account on Hubhopper studio. Once you sign into your Hubhopper Studio dashboard and see the 'Create Your Podcast' screen, click on 'Migrate Existing Podcast RSS'.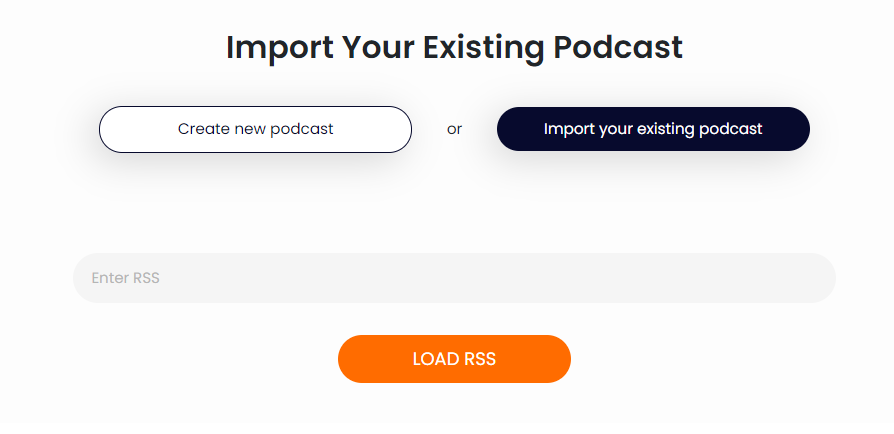 Step 2. Simply add your RSS and click on load. We will generate all your podcast information, which you can then edit. Click on 'Create Podcast' so your podcast can start processing. This process should take 10-15 minutes.
If your podcast has more than 100 episodes, contact us at podcasters@hubhopper.in
Step 3. Once your podcast has been processed, publish your podcast live to Hubhopper. This will generate your new podcast RSS feed.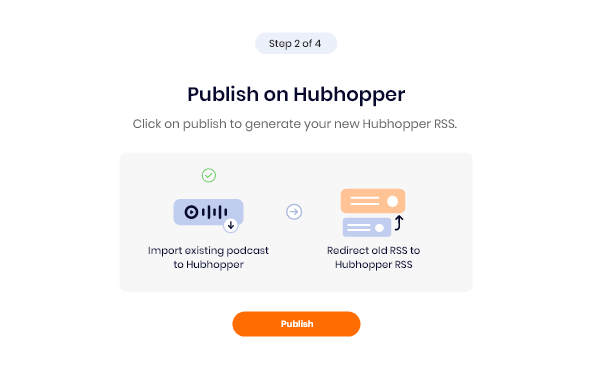 Step 4. Take your new RSS feed to your previous hosting platform and request the platform for a 'Redirect'. Most hosting platforms will have this feature in the distribution/advanced settings. All you have to do is add your new RSS feed and click on 'Submit'.
You can also contact your previous hosting platform's support team to request for the redirection of your podcast RSS feed
This will redirect your old RSS feed, wherever it is distributed, to your now new RSS feed. This way, you do not have to 'resubmit' your podcast across the previously distributed platforms.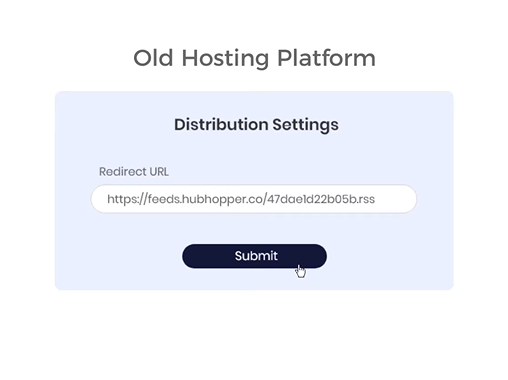 Once redirection is complete, you can go to the distribute page and distribute your podcast to the platforms of your choice!
NOTE: If you have previously claimed your podcast on Apple Connect or Spotify for Podcasters, you will have to update your RSS on these platforms before you distribute your podcast to avoid duplication.
There you have it! Your podcast would now have been successfully migrated to Hubhopper studio and you can continue interacting with your audience through your previous podcast distribution network, and as well as continue expanding your distribution through Hubhopper studio.
All new episodes will reflect across all platforms wherever your podcast has been distributed.
We recommend you to keep your previous podcast hosting platform account active for at least another 2-3 weeks. If you can export your past podcast analytics from your previous account, we would recommend it. As previous podcast analytics will not reflect on your now new Hubhopper studio account.