Yes, you can add links to your social media handles in your episode description. Along with your episode's descriptions, you can now share URL links by hyperlinking the text. Through such clickable links of your social media, you can drive more traffic or sales to your business. Besides your growth online, you can also bag collaborations with potential sponsors and partners. (Note: Avoid using emojis in your episode description to avoid server errors.)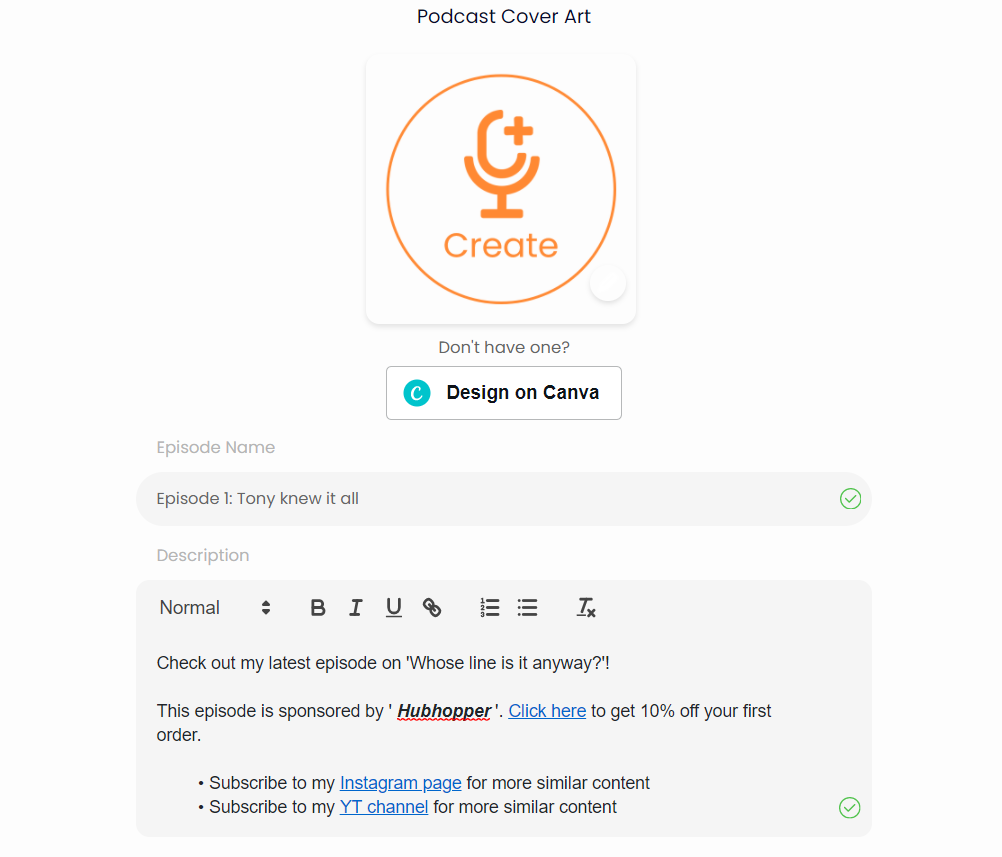 Also, don't forget to include a strong 'Call to action'. At the beginning and end of your episode, you can ask your listeners to follow your socials to get in touch with you and stay updated. This way your listeners will know how to reach out to you and also follow up on your upcoming content.
You can also create your very own 'website' with Hubhopper Studio where you can link your social handles. Your website will have all your podcasts along with details about you or your business, all under one roof. This will allow users to not only listen to the podcast but also know about the creator and reach out.