Log in to your Hubhopper mobile app and visit your dashboard, There you will find the 'distribution' section. Tap on it to open & see your podcast distribution network. If you had previously selected the platform while publishing your podcast live, you will see a tick mark next to the podcast streaming platform.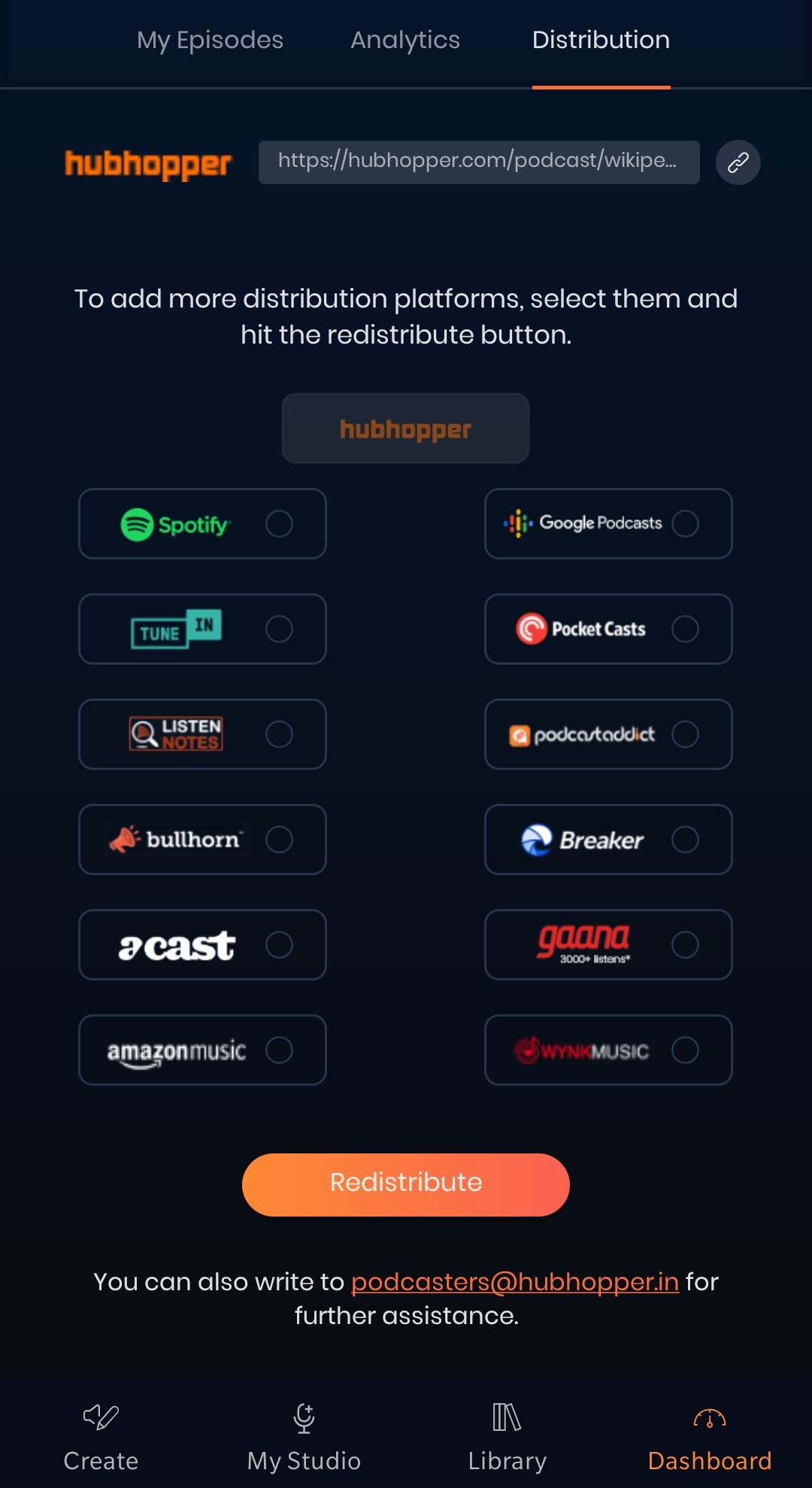 If you wish to further expand your podcast distribution network, you can select the ones that you had not previously distributed to and hit the 'redistribute button' to confirm. You can also further manually distribute your podcast to more platforms, check out this article to know more.
It takes 2-3 days for your podcast to start reflecting on the streaming platforms after the distribution is confirmed. To know where you can distribute your podcast with Hubhopper studio, check out this article.