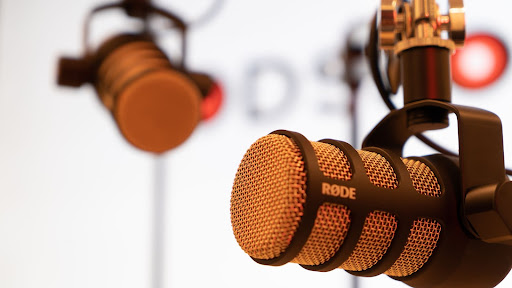 As the world becomes busier, podcasts are becoming incredibly popular. They allow listeners to multitask and get more things done in a shorter amount of time. We can easily say that podcasts are the future.
Well! Do you have a great idea for a podcast? To be honest, it's no surprise that many people who are interested in podcasting don't know how much time and money goes into creating one.
It's no secret that producing a podcast is time-consuming. There are hours of research and preparation as well as recording, editing and publishing episodes. It can be hard to know how much all this takes up in your day-to-day life. If you've ever thought about starting a podcast but were too intimidated by the time commitment or the cost, then this article is for you!
We are going to share with you exactly what goes into making a podcast including the cost and time required so that you can focus on what matters most - creating content for our listeners!
Where do you need to invest money
Let's dig a little deeper to find out where our money is flowing. To start a podcast you need money for the following:
Buy bare minimum: Don't burden yourself by buying the best equipment
When you are just starting a project, there's always a tendency to go overboard. You always want to start with the best equipment and software. Understandably, you'd want to keep up with professional producers. It may seem tempting initially but before going for expensive equipment or software - understand that it might not actually do anything more than what your regular earphone and laptop can produce.
If disciplined enough one doesn't require much more when producing quality. You can even start with what you have already like your regular earphone and a hosting platform like Hubhopper Studio.
The best thing about podcasts is that they don't have to cost a fortune. When you're starting out, all the basics will do good - and fit in your budget too! Here's all that you need to start a podcast:
A microphone

Recording & editing software (also provided by the podcast hosting platform)

Headphones

Podcast hosting platform
From the list of above items basic equipment like microphone and headphone you might already own (you can use the ones that come with smartphones or inbuilt in your laptop). Your regular smartphone earphones can be the best to start with.
The rest of the things like editing software, hosting platform and creating an artwork can be done in a matter of minutes using Hubhopper Studio which is completely free.
To know more about the wide range of tools that Hubhopper offers, read our blogs!
Quick started but a deep knowledge seeker
Some podcasters who are ready to invest in the best equipment are also ready to invest in getting deeper knowledge. They believe in becoming the subject matter experts before diving in. Hence, they look for multiple courses to invest and learn.
Focused Learner
People who know how to create a compelling story for their listeners might not want to get into the technical nitpicks. They just want to speak. Hence, they want someone who can take care of all the technical details.
For those people, podcast production services are in place. But, how much do you need to invest into a podcast production service?
Podcast production services will take your recorded audio in a raw format and turn it into a finished product. That means editing out mistakes and silences, adding music and sound effects, levelling, compressing and mastering, and finally publishing the file so people can subscribe and listen to it.
Such services are usually charged 'per minute of output'. Rates can differ from studio to studio, based on their quality of work. Note, outsourcing work does come with a cost, but it does save a lot of time.
Businesses/brands mostly opt for podcast production services. Even a hobbyist wants to outsource the editing part to remain focused on creating the quality content.
Podcast Marketing Cost
After you are done with creating the quality content, it is important to invest into marketing your podcast to grow your podcast listeners. You can do it either organically or through paid advertising campaigns. These paid advertising campaigns are generally preferred for large brands. You need to invest into various digital marketing channels to attract listeners for your podcast.
For example, you can share update posts about upcoming episodes on Facebook, Instagram and Twitter. Or, you can create small teaser clips to give a sneak peak of your upcoming show. You can use these clips to promote your podcast on social media.

As a beginner, you won't be able to invest high amounts in making your podcast a huge success. So you can always start with the bare minimum investments and scale as you grow. Besides money, you also need an important thing - your time commitment.
Time investment is essential for creating a successful podcast
There are a myriad of excuses people make for not starting their own podcast. Time is the common roadblock for many. But to be honest, the time investment is completely worth it. In fact, because podcasts have such long shelf lives, they can be listened to at any point in history. Plus you're guaranteed an audience every week!
que show might feel daunting initially but once you get started, everything will flow seamlessly. For example, you can plan your podcast show in advance. You can break your content into proper episodes. You can record and edit these episodes in batches to save time. Once you are ahead of your schedule then it won't feel like a burden and you will get ample time to create quality content and promote it in the right manner.
So first let's discuss, what is the process of turning a podcast idea into an actual published product?
Well, the production of your podcast can be split up into three categories: pre-recording preparation, recording, & editing and uploading.
It will take some time to get everything done but when you start producing shows one after another (with experience) you will pick up speed in the process and will become a pro.
Pre-recording
This is the most varied production phase. It includes researching topics, planning episodes, and drafting scripts. Here time consumption varies from individual to individual. If you are a solo podcaster then you can save time by taking an 'rough notes' approach to record your voice rather than writing up a full script with words and punctuation for each sentence of dialogue or narration in advance that will be edited later.
Recording
The amount of time that you need to invest depends on the format of the show. For instance, if you are recording a solo podcast show then you would need less time in comparison to the other formats like Interview. This is because in solo you can record the entire show at a uniform speed and your content will be decided on the length of the show. Whereas in an interview format, the length of the show may vary depending on the conversation between the host and the guest. It will be more dynamic in nature.
In order to save the recording time, you can do it in batches. It involves making recordings of several episodes in one sitting, which saves you tons of time!
Editing and Uploading
You can produce a polished episode in one go without having to worry too much about editing. You'll save time by sticking with an unpolished sound, leaving pauses and fillers like "umms" and "ahhs". When co-hosting two tracks, you should make sure the levels are equal for each person's track before starting your recording session. after successful editing, you can finally publish your podcast.
Conclusion
Whatever amount and time you spend on the creation of your podcast, the most important thing is that you better get started with bare minimum investment. After you launch, as your show grows, you can always upgrade yourself.
Your effective planning of resources and time will enable you to create a successful podcast. Planning is important because it will affect so many things that go into producing the podcast consistently in terms of time and cost.