If you are looking to up your podcasting game by purchasing a brand new microphone, you should know before hand that microphones do not come cheap. However, it is an investment worth spending as you will clearly find out the drastic improvement in the audio quality captured by these microphones. Here are some microphone recommendations for podcast by the Hubhopper community.
High Quality Microphones for Podcasting
This is a USB microphone that creates unparalleled recordings with your computer for both Windows & Mac. With its proprietary tri-capsule technology, Yeti condenser microphones produce pristine, studio-quality recordings with ease. Its four different pattern settings offering incredible flexibility, allows you to record various formats without the need for multiple microphones.
Cardioid setting : ensures that the mic picks up all the sounds that are directly in front

Stereo setting : picks up sounds from the left and right

Omnidirectional setting : picks up sound from all over the mic

Interview setting : picks up sounds from the front and back
Click here to check out the product.
( available in India )

Snowball iCE is the fastest, easiest way to get high-quality sound for recording for your podcast. Powered by a custom cardioid condenser capsule, it can deliver crystal-clear audio quality. This is a great USB microphone to have with its capabilities and
its portability. It is compatible with both Windows & Mac and comes along with a tripod stand. This microphone is even certified by Skype & Discord which guarantees great sounding results.
Click here to check out the product.
( available in India )

Budget Microphones for Podcasting
Boya BYM1 Omnidirectional Lavalier Condenser Microphone
If you are on a tight budget, but still wish to improve your audio recording quality, the Boya BYM1 Lavalier Condenser Microphone is a great choice. You can easily connect it with your mobile phone or your desktop with its 3.5 mm Jack connector and is easily portable. You should know that it runs on battery, hence ensure to keep it charged before your recording sessions.
( available in India )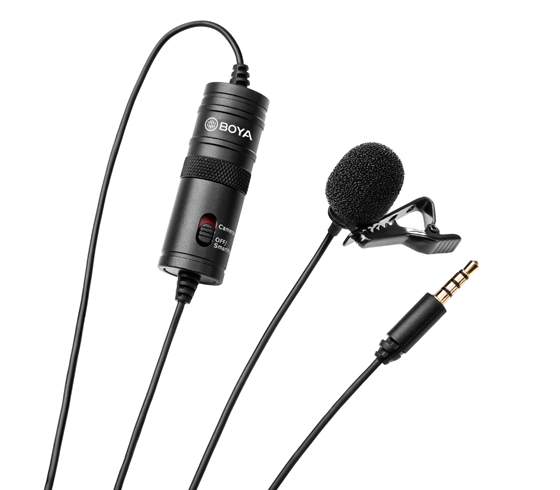 MAONO AU-902 USB Condenser Podcast Microphone
A USB microphone that is portable and is compatible with both Windows & Mac desktop. This microphone has a cardioid polar pattern of capturing audio. Which means it is able to capture high quality audio directly in front. It also comes with a headphone jack that allows you to listen to what you are recording. Two adjustment buttons make it easy to adjust the headphone volume and mic gain.
( available in India )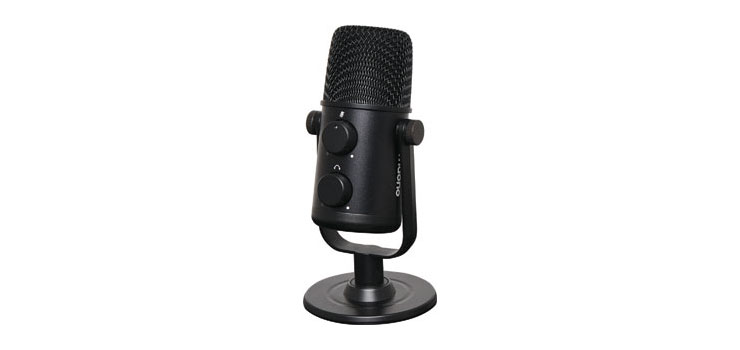 These are some amazing microphones that will definitely improve your podcast audio recording quality. Investing on your podcast is a big step, but necessary one as your podcast grows in your podcasting journey. We will be adding more to this list over period. If you know any other good microphone for podcasting, please feel free to share your feedback at the comment section below. Happy podcasting!