Hubhopper studio has integrated with Amazon Music to bring localized podcast listening experiences to the users. Through this integration, Amazon Music's users will be able to access Hubhopper's repository of millions of hours of audio content across 12 languages.
Users can now seamlessly tune into content across various genres such as Pop Culture, Religion & Spirituality, Storytelling, Poetry, Horror, and more. With this integration, Hubhopper Studio also becomes the first and only Indian podcast hosting platform that offers distribution into Amazon Music (among a slew of other distribution platforms and integrations).
This also means that anyone now hosting and launching their podcast on Hubhopper Studio can choose to have their podcast stream on Amazon Music through this integration.
How to distribute your podcast to Amazon Music
Step 1: Create your podcast on Hubhopper Studio
To distribute your podcast to Amazon Music, you will first have to create your podcast on Hubhopper Studio. The in-built tools of the studio are designed to help you in tailoring your podcast with ease. You can record, edit and distribute your podcast all under one roof.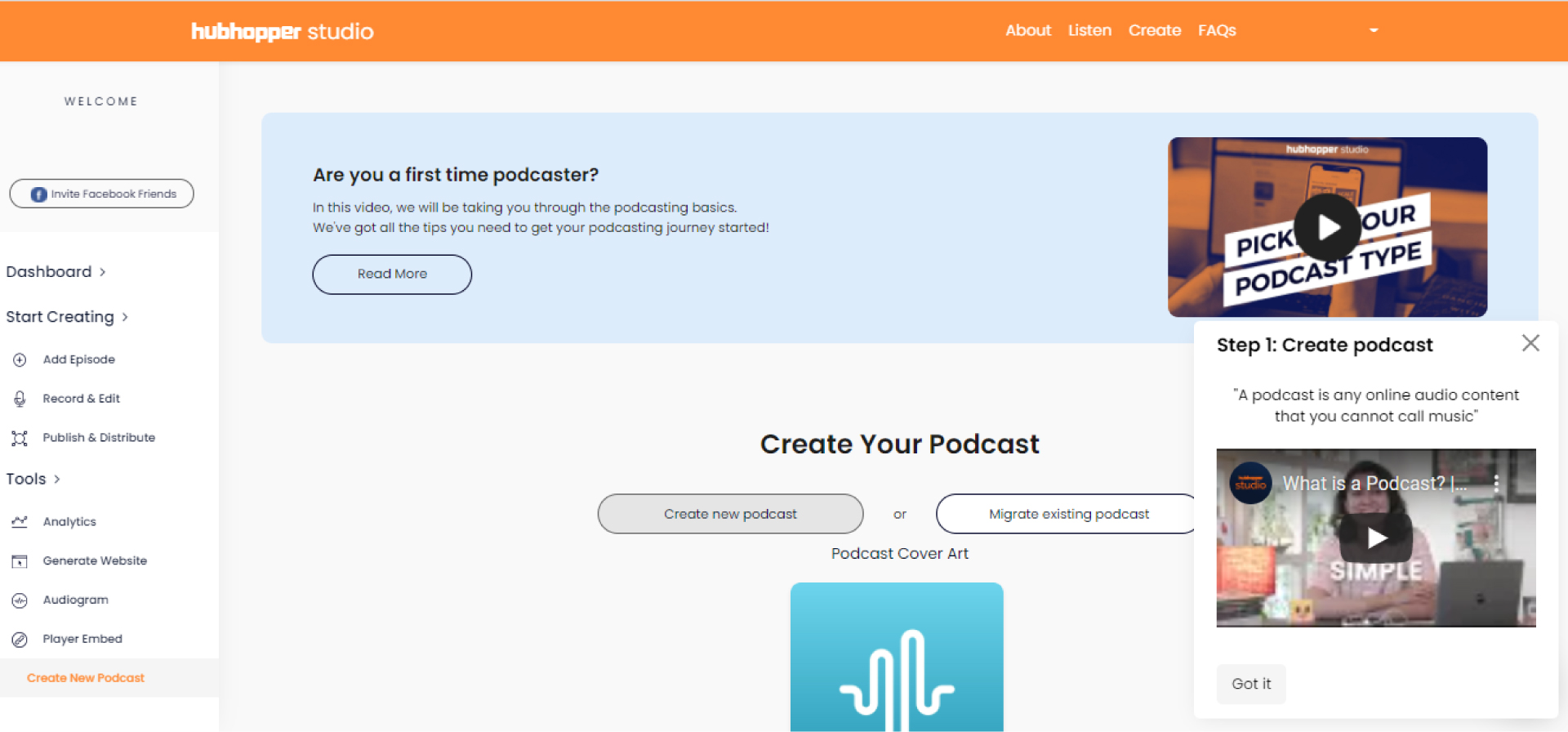 Step 2: Go live with your podcast
Once you are done with recording and editing your episode to your satisfaction, go live with your podcast by hitting on the 'Publish' button. This step will give you access to Hubhopper's vast distribution network.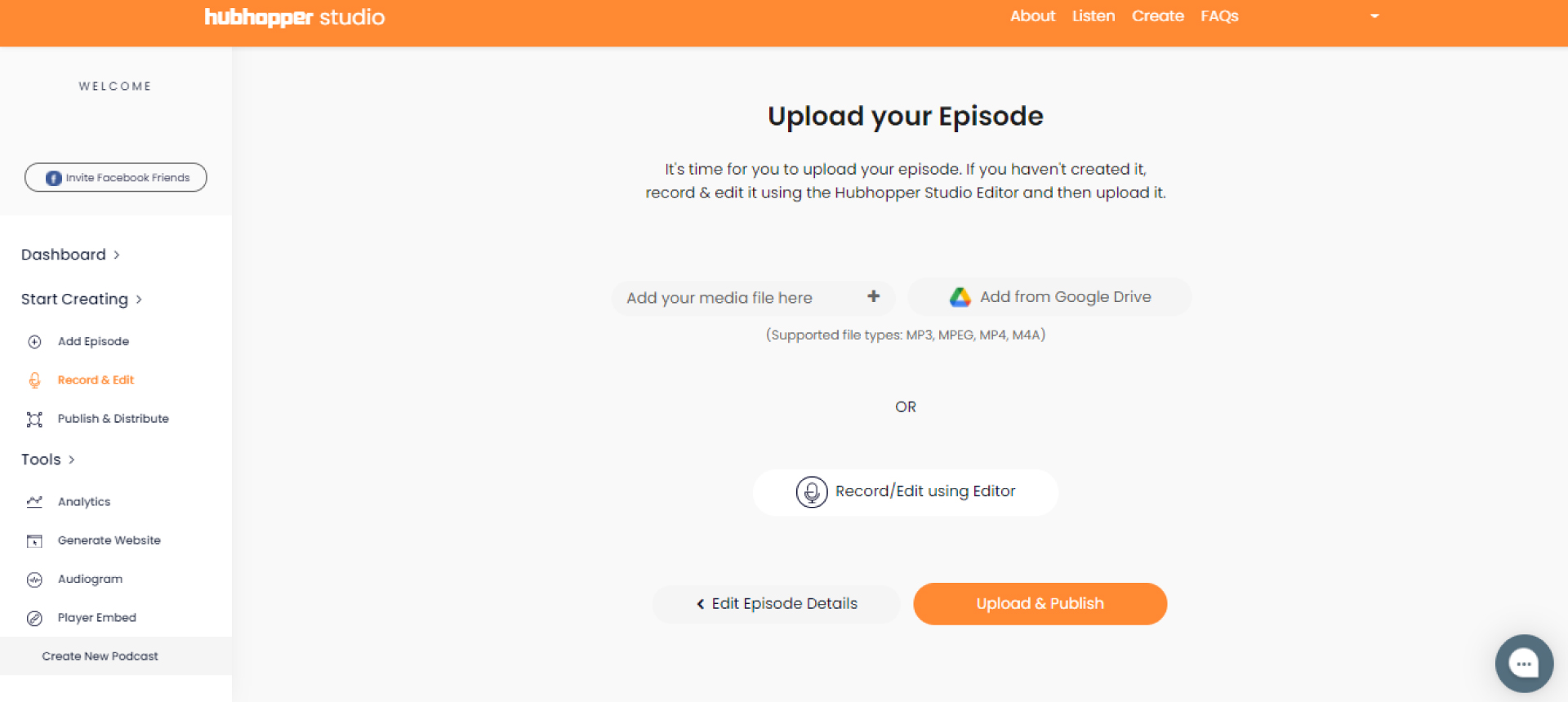 Step 3: Distribute your podcast to Amazon Music
After your podcast goes live, you will be directed to the distribution page where you'll see the list of all platforms that you can distribute your podcast to. From here, select the Amazon Music option to distribute your podcast on the platform.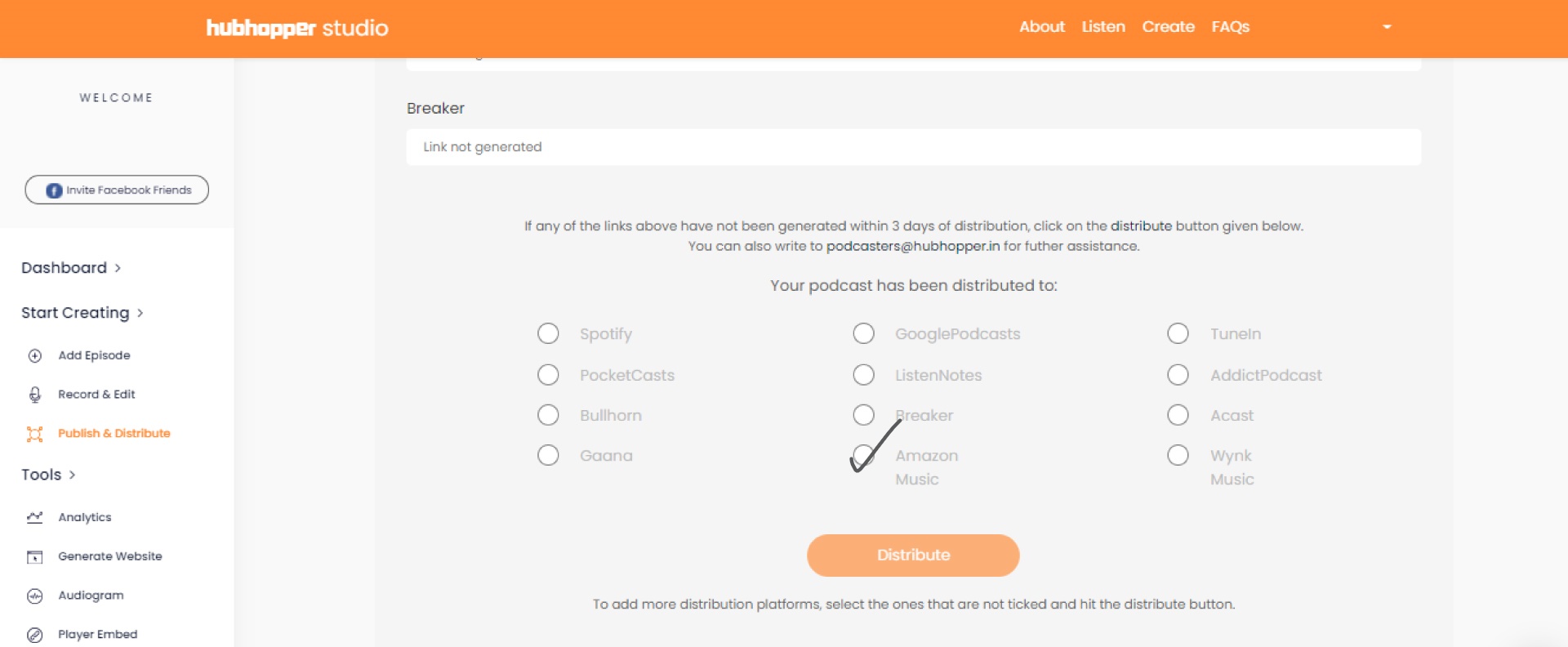 Once you hit the 'Distribute' button, your podcast will successfully be submitted to Amazon Music. Now your audience and Amazon Music's users can find your podcast easily.
Check out our other blogs on how to submit your podcast to major listening platforms like Apple Podcasts, Spotify, Gaana, and JioSaavn.
Happy Podcasting!