In Apple Podcasts, you can list your show in three different formats: Episodic, Episodic with Seasons and Serial. This helps listeners to easily browse the Apple Podcasts catalog and start listening from the right place.

In this article, we'll tell you the difference between each type and how to select the format you want when creating your podcast on Hubhopper.
1. Episodic
Episodic shows are often made up of standalone episodes that can be listened to in no specific order. Shows that cover interviews, news briefings, and guest discussions can easily use this format as their episodes are often unrelated to each other and can be listened to separately. All shows are formatted as Episodic by default, and episodes are displayed in reverse chronological order, with the newest episode at the top of the podcast page and the oldest episode at the bottom.
Here's an example of an Episodic format in the Apple Podcasts iOS app: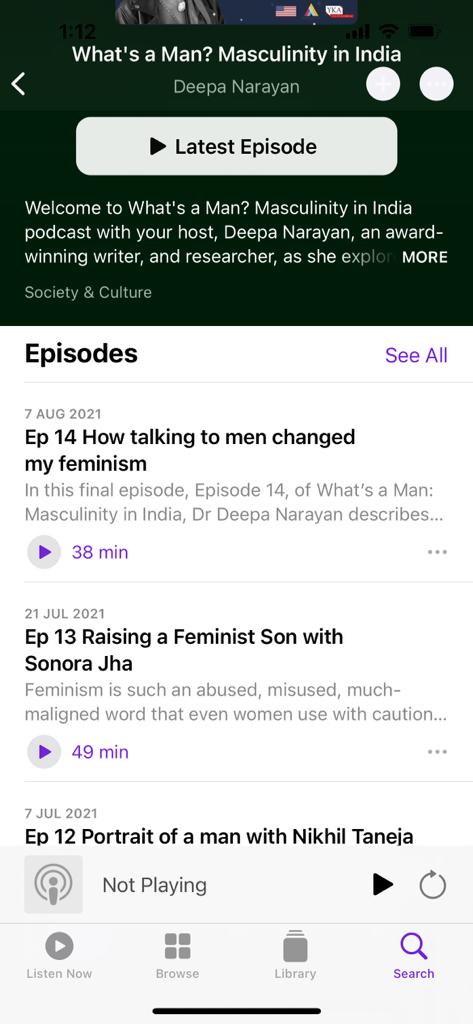 2. Episodic with Seasons
Using this format, you can organize episodes into seasons. By default, the podcast page will display the newest season at the top. If the season numbers are not added to the corresponding metadata fields for each episode, the episodes will be grouped by the year published, newest at the top. This format is recommended for standalone episodes.
3. Serial
Apple Podcasts introduced this format in 2014. Serial format is used when episodes are intended to be tuned into in sequential order. This means the episodes are displayed from oldest to newest. If the episodes are arranged into seasons, the newest season will appear at the top, with episodes displayed from oldest to newest.
Podcasts that include documentaries, investigative reports, scripted dramas & fiction narratives are often displayed under Serial format.
Here's an example of a Serial format in the Apple Podcasts iOS app: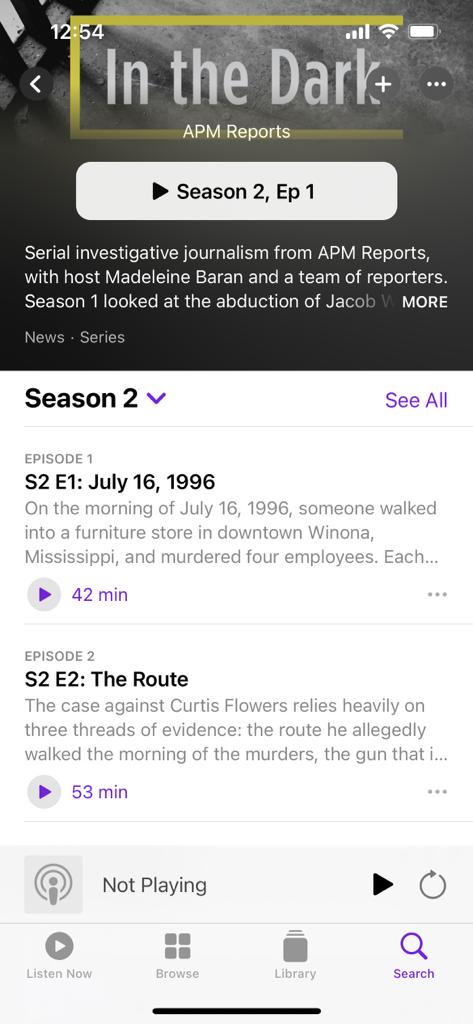 How to select a show type
By default, all shows are formatted as Episodic. To change the show type for an episode, follow the steps below:
In your Hubhopper dashboard, select

Edit Podcast

and navigate to

Podcast Type

at the bottom.

In the drop-down, click on the show type you want.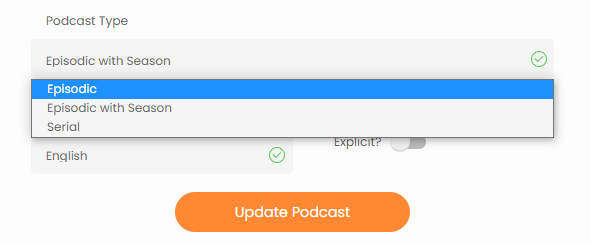 How to assign an episode to a Season
If you select Episodic with Seasons or Serial as your show type, you can easily assign new or old episodes to a season. Check out the steps below:
In your Hubhopper dashboard, navigate to the editing settings of the episode you want to edit.

Next, navigate to

Season No. and Episode No.

at the bottom and add respective numbers.