On your Hubhopper podcast page, you can feature links to various listening platforms where your podcast is available. This provides your audience with the freedom to choose their preferred platform for tuning in. This feature not only allows you to showcase all the platforms where your podcast can be found but also streamlines your communication efforts by enabling you to share and promote a single Hubhopper podcast page link instead of multiple platform links.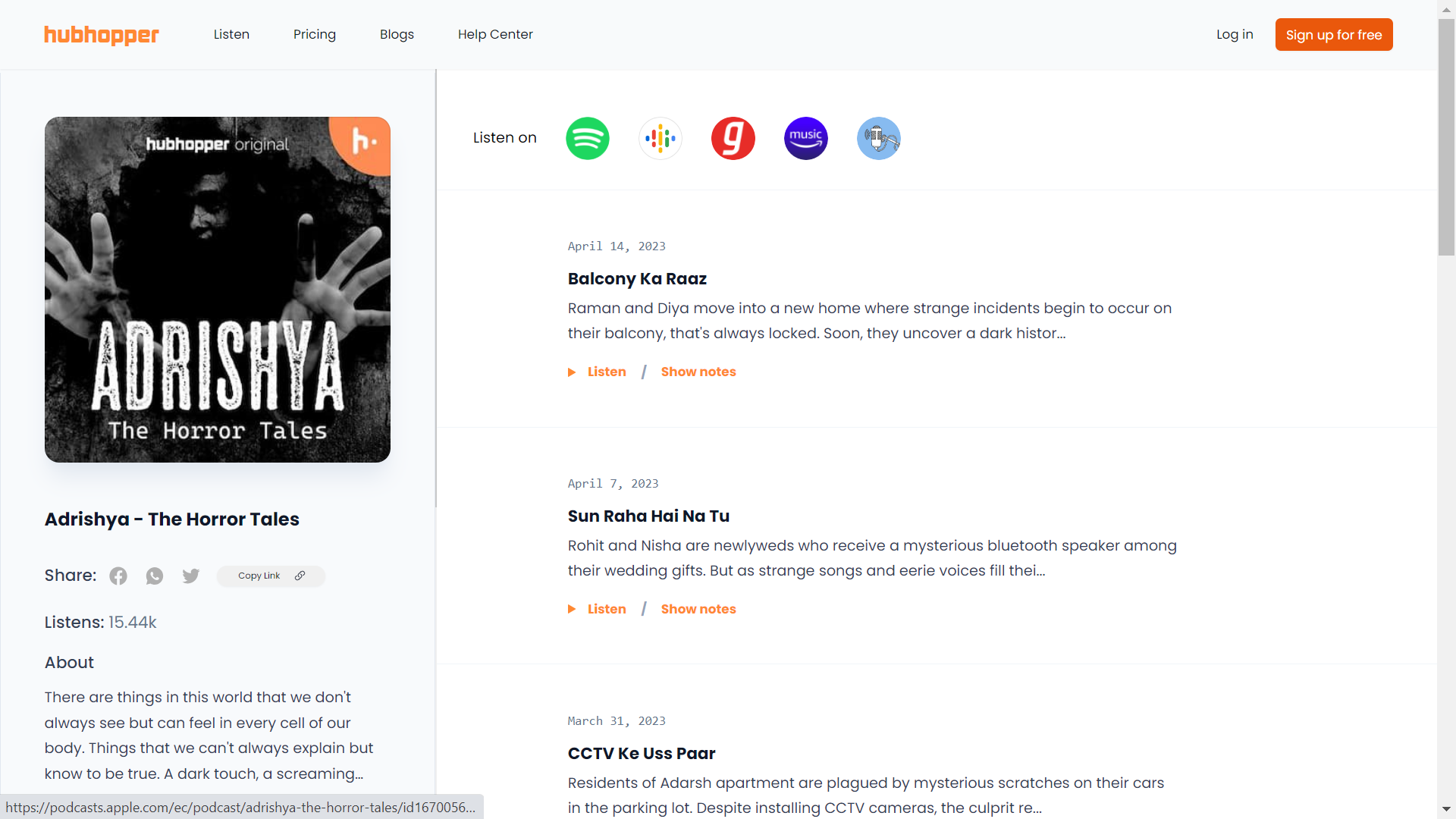 Podcast Platform links
On your Hubhopper distribution dashboard, there are some links that can be fetched automatically for you. However, this automatic fetching feature only works for a limited number of links. For any additional links beyond this limit, you will need to manually fetch and store them in your distribution page. Learn more

The links that you manually fetch and store on your distribution page are the ones that will be presented on your Hubhopper podcast page for your audience to access and listen to.
How to add links
Simply retrieve and save the links for the platforms you previously selected for distribution. Once saved, the respective platform icons will automatically display on your Hubhopper podcast listen page.