You have the option to assign up to three main categories and one sub-category to your podcast, depending on the context of your show's topic. Select the options that closely align with your show's topic or match it the best.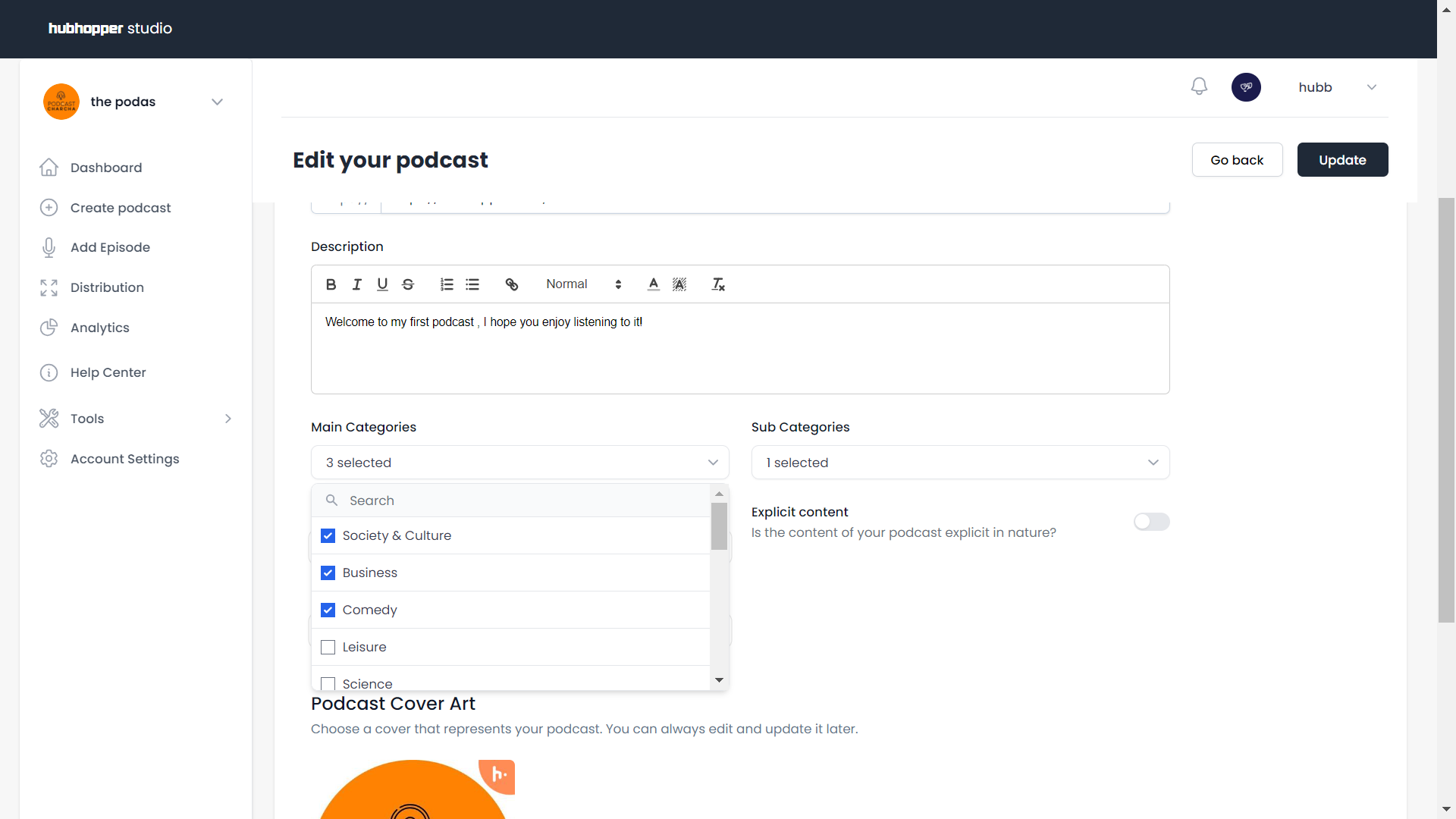 How does this impact my podcast?
Selecting appropriate categories enhances the visibility of your podcast across multiple platforms, ultimately resulting in more listens from the right audience.

For instance, if a user searches for podcasts within your chosen category on Spotify, there's a strong possibility that Spotify will suggest your podcast to them. Moreover, if a listener regularly listens to podcasts within your category, your podcast could also be recommended to them.

Therefore, we advise you to make thoughtful selections when choosing both the main categories and sub-categories.